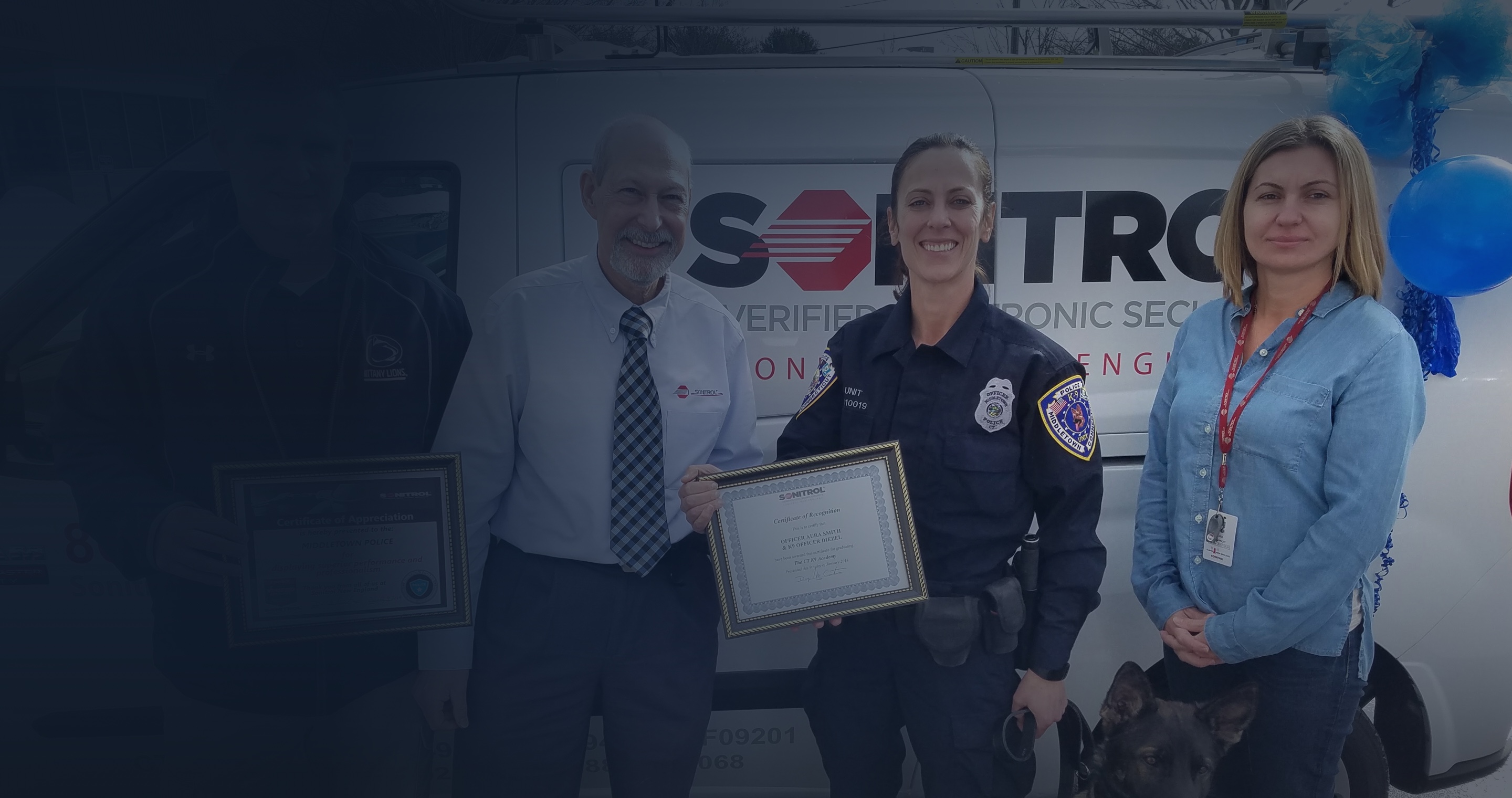 Sonitrol
Gives Back
SONITROL Supports Police
SONITROL and Law Enforcement have been supporting each other for over 55 years.
LAW ENFORCEMENT & SCHOOLS
Sonitrol Gives Back program is dedicated to support local law enforcement and schools.  From donating Police K-9's, Police training equipment, school supplies, school security equipment, and much more, Sonitrol dealers make it a top priority to give back.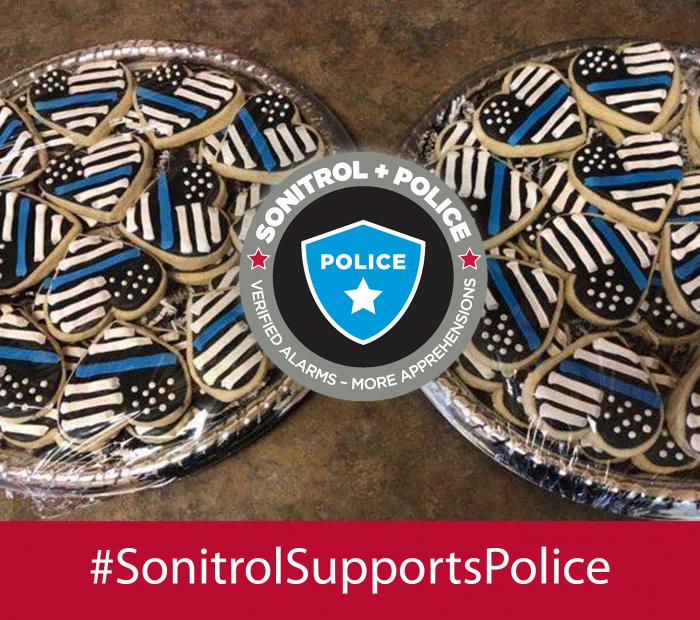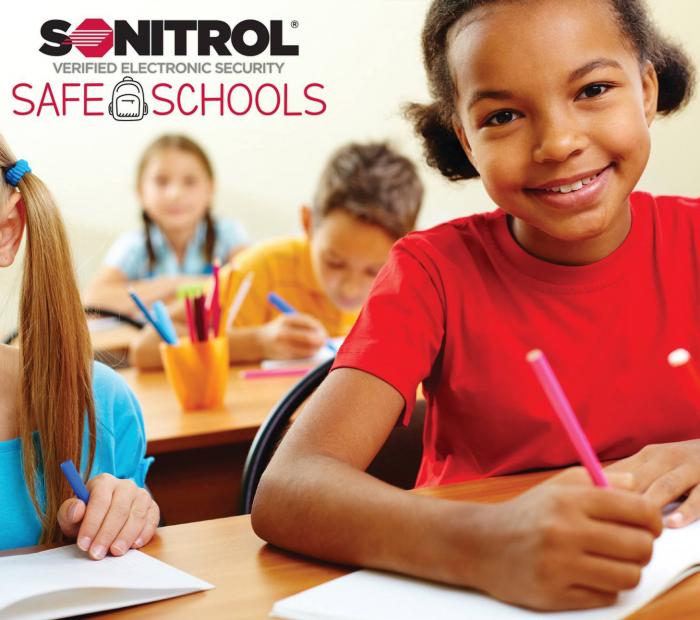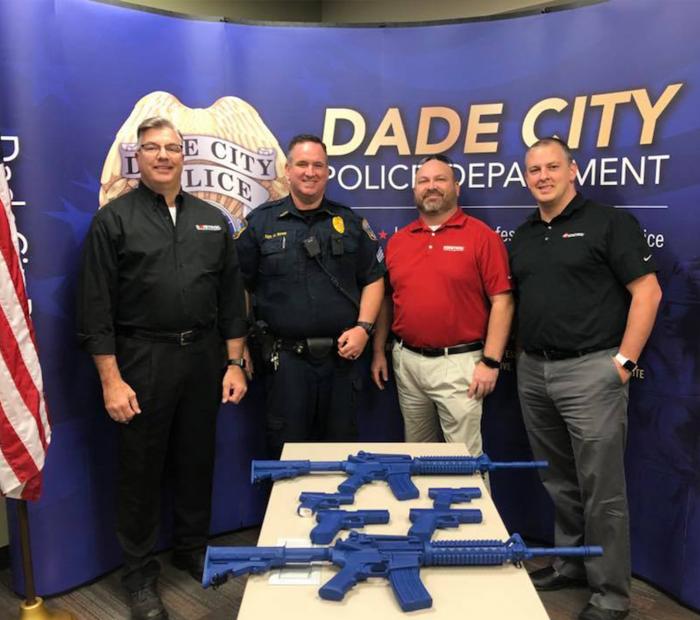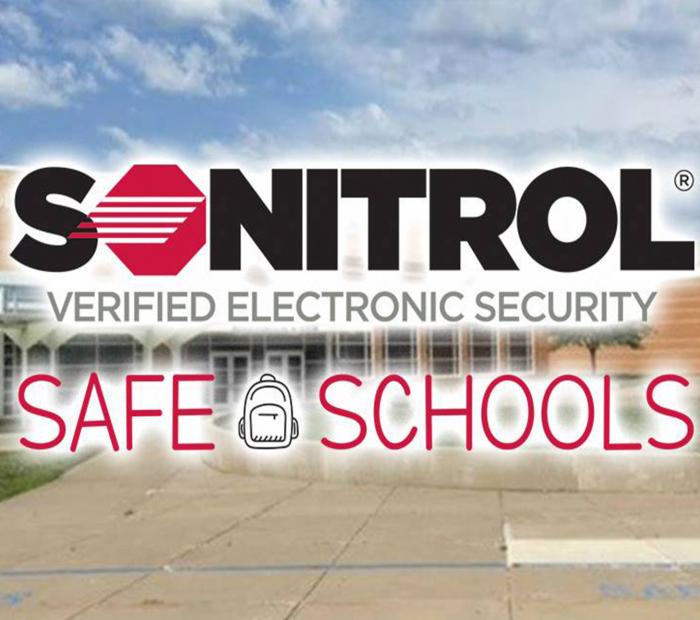 Meet the K9's of Sonitrol
Meet the K-9's donated by Sonitrol Dealers!
SULLY
Sonitrol Corporate donates K-9 officer Sully to the Chattanooga Police Department on September 13, 2019.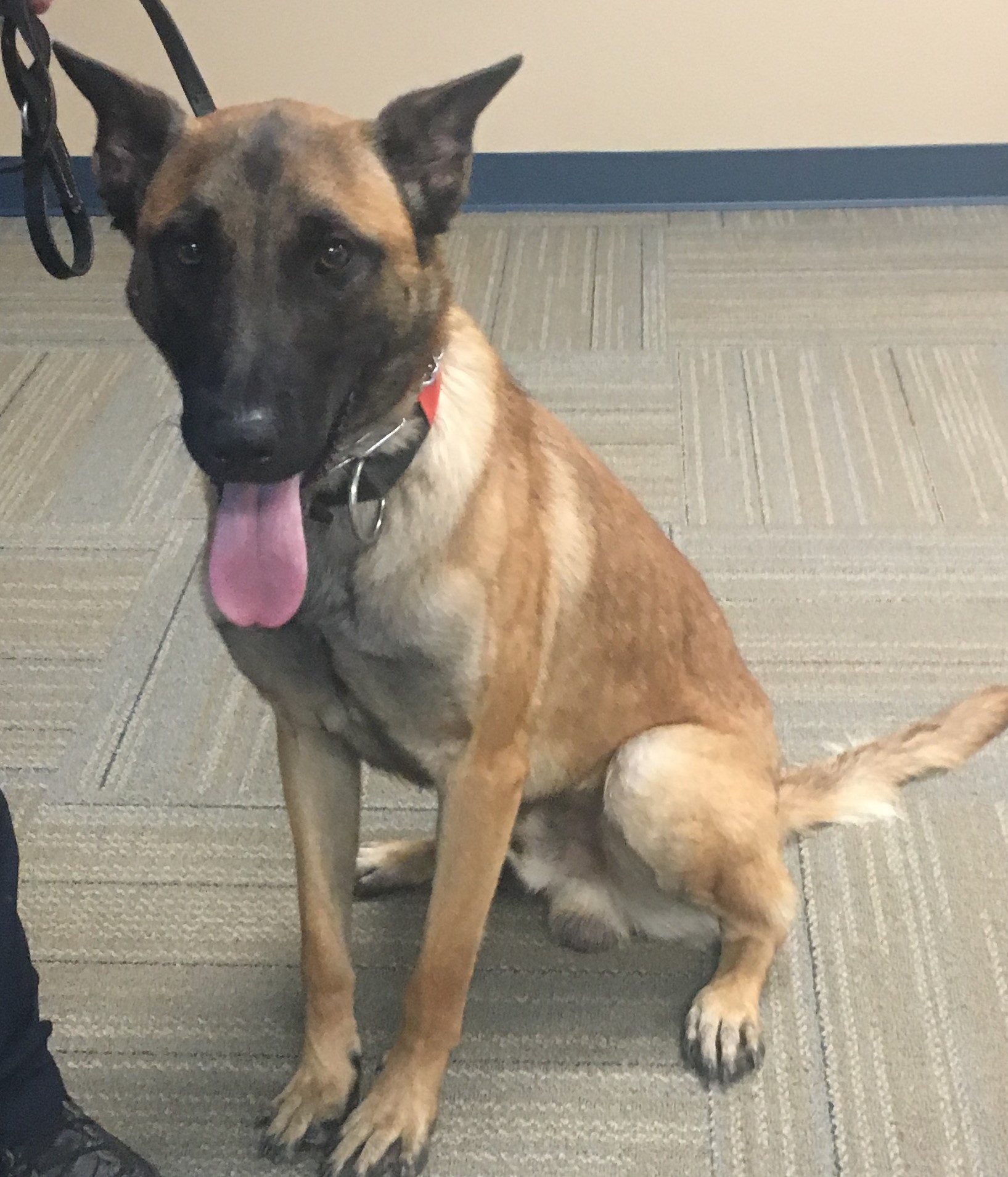 SONITROL
Sonitrol Corporate Donates K-9 to Memphis Police Department on behalf of Shelby County Schools.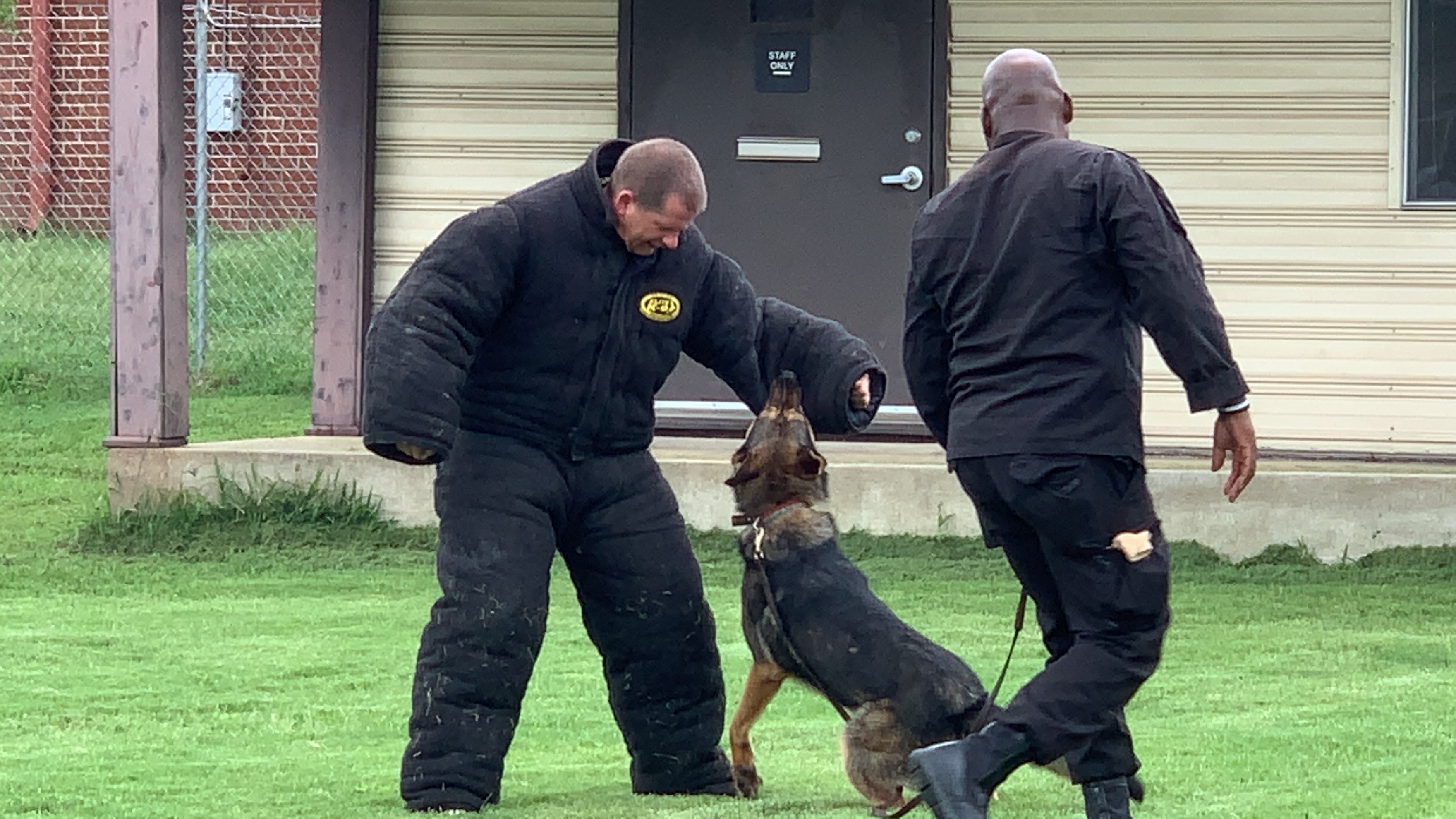 SONITROL
Sonitrol was donated to the Indianapolis Metropolitan Police Department on May 3, 2019 by Sonitrol of Indianapolis.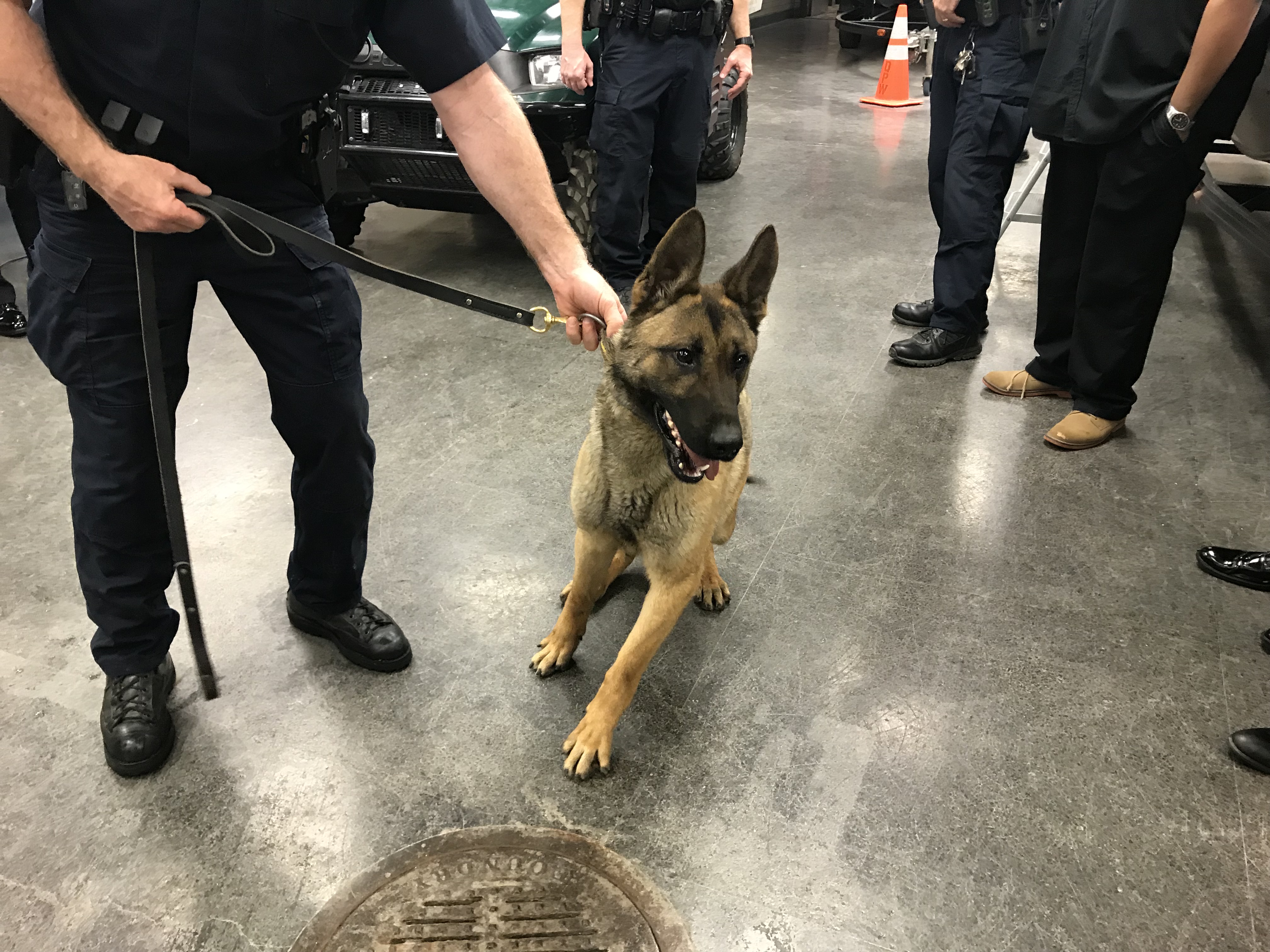 MAX
Through The Matt Haverkamp Foundation, Sonitrol of SW Ohio helped donated narcotics K9 Officer, Max, to the Hamilton County Sheriff's Office!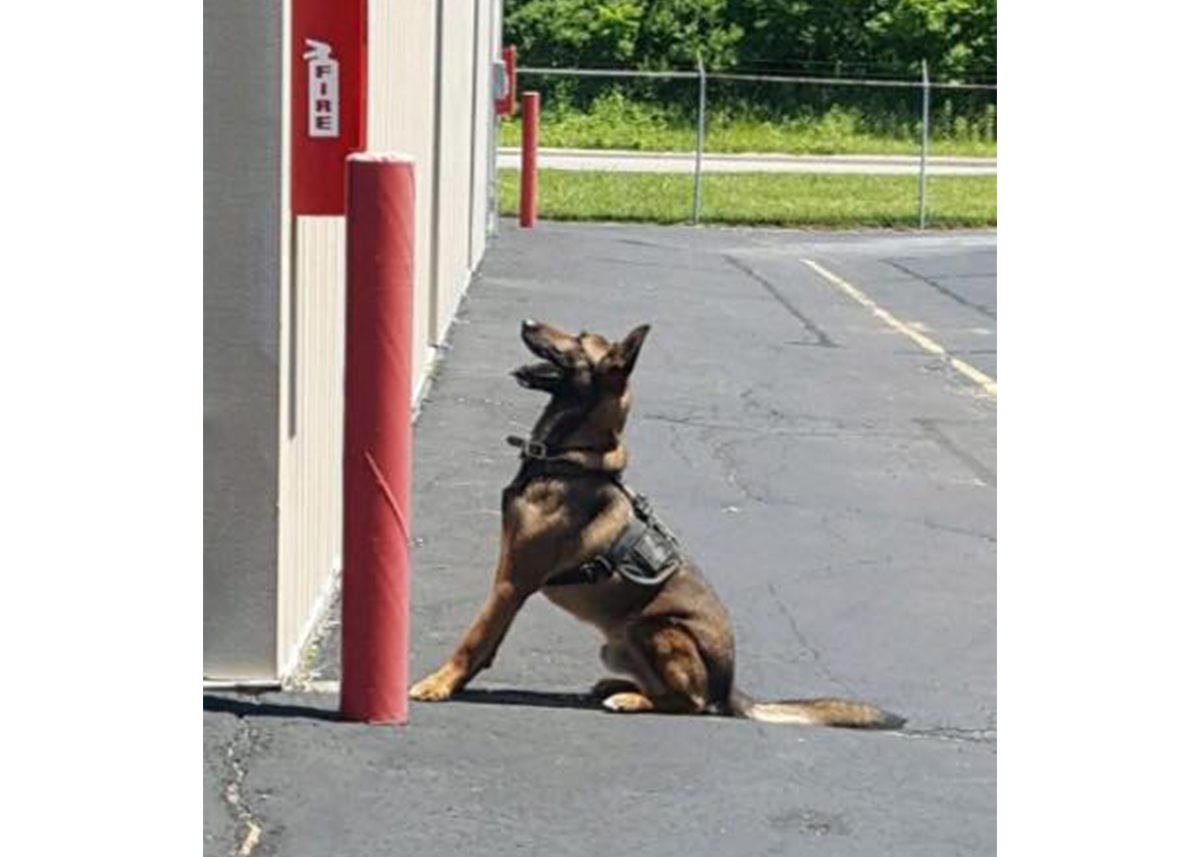 DIEZEL
Diezel is a K9 Officer of the Middletown Police. Sonitrol of New England donated bulletproof body armor to give him more protection.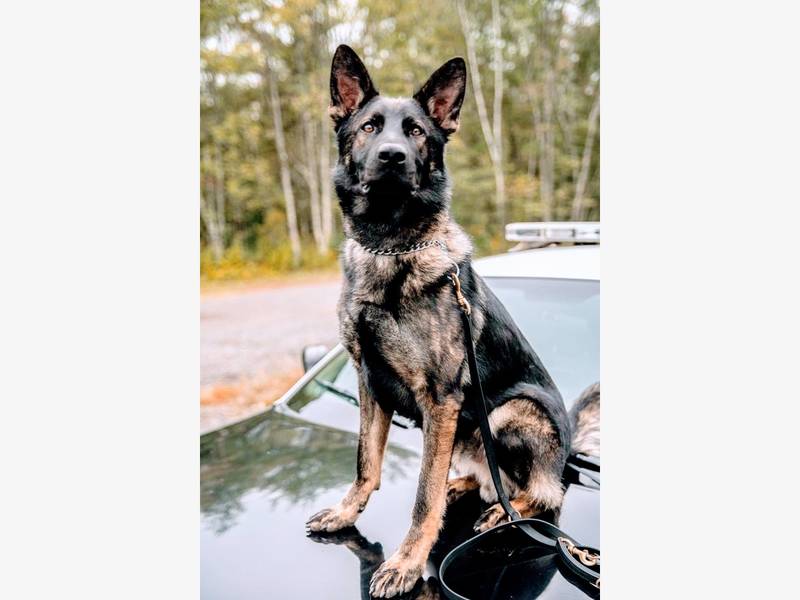 REXO
Rexo is a Strike Force, Drug K9, contributed from Sonitrol SW Ohio to a Northern Kentucky Police Department.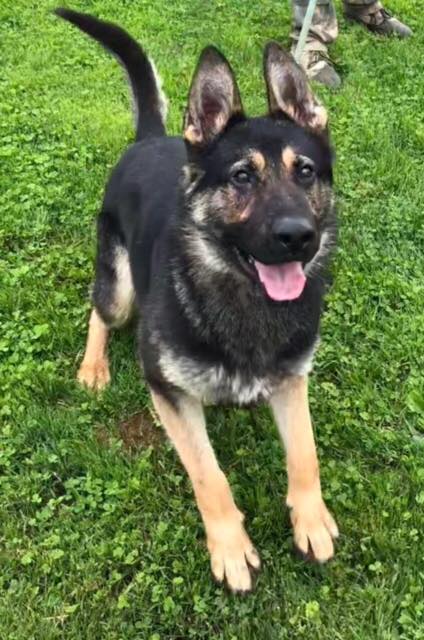 BANDIT
Sonitrol of Louisville owner, Ken Krapf, donated Bandit to the Louisville Metro Police Canine Unit.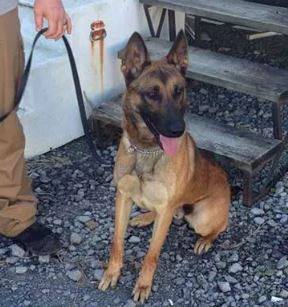 SONITROL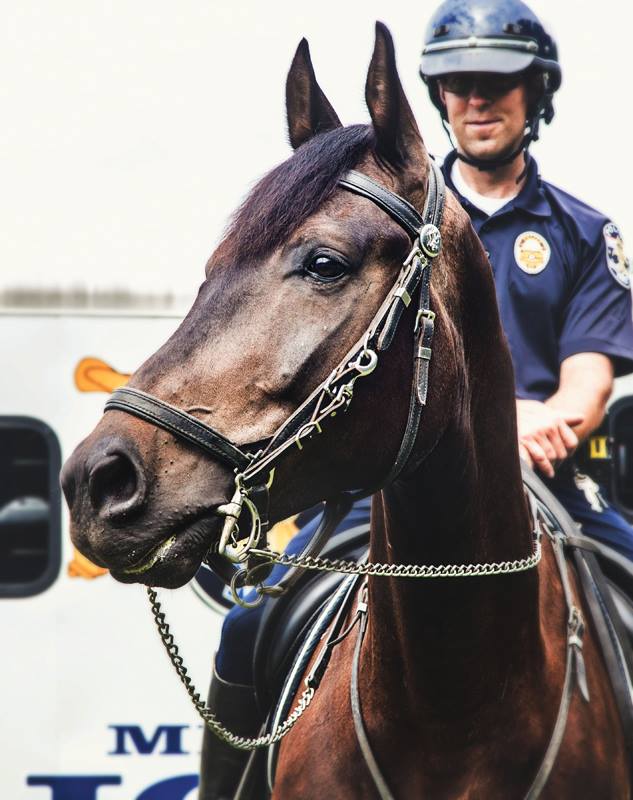 DOC
Donated by Sonitrol of Evansville, 'Doc' serves on the Evansville Police Department!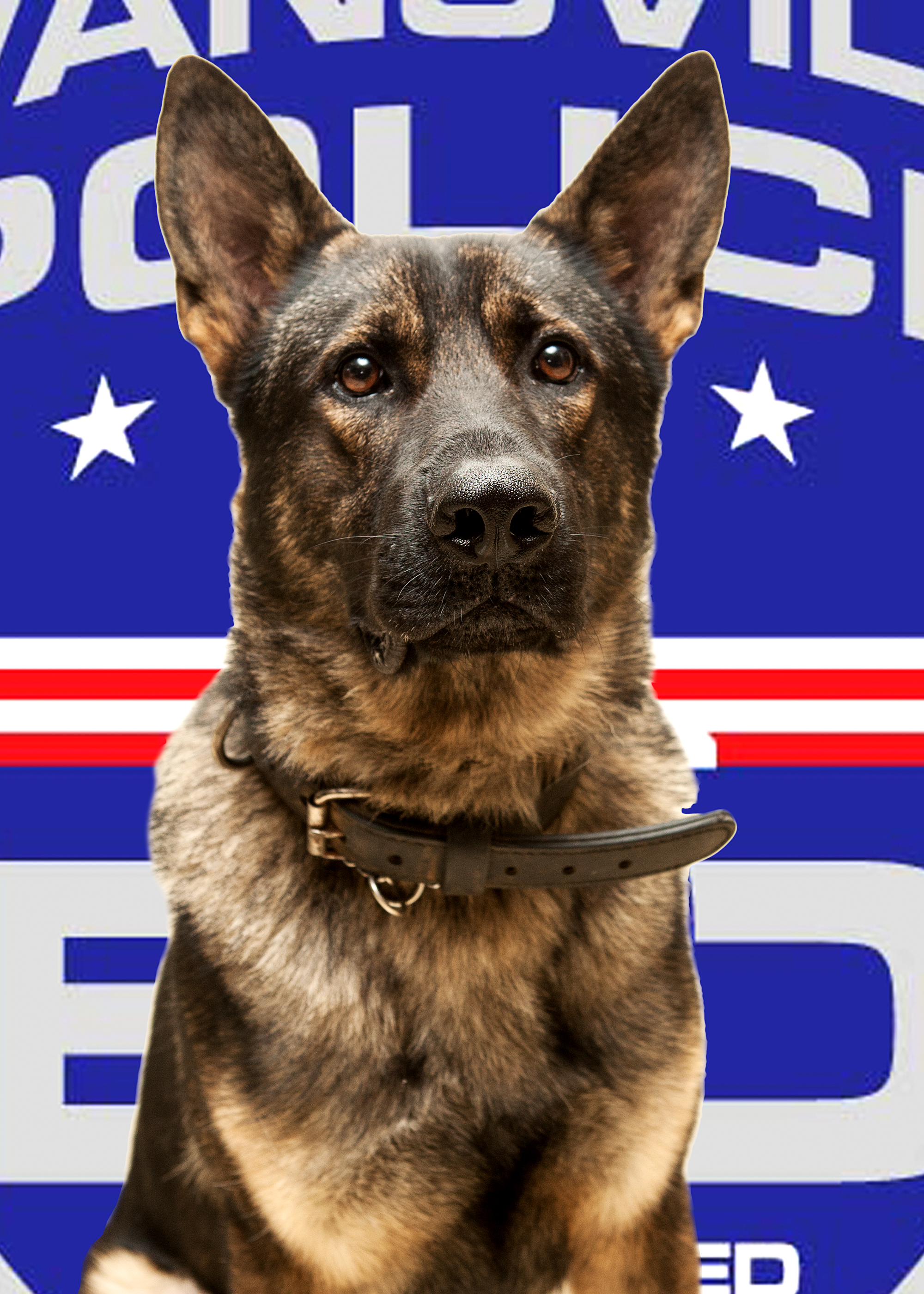 SONITROL K-9
Donated by Sonitrol Great Lakes, Sonitrol, the drug K-9 officer, serves on the Flint Police Department.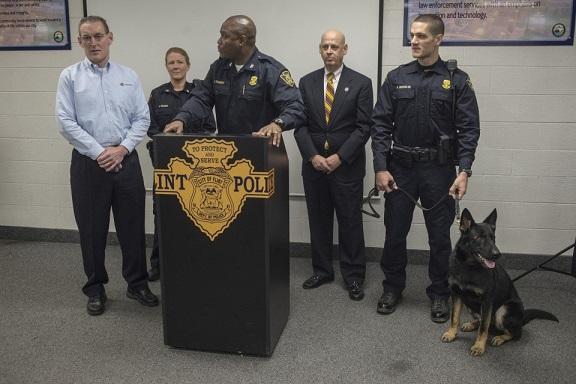 RAJI
Donated by Sonitrol of Evansville, Raji is a great addition to the Evansville Police Department!
DENNIS
Sonitrol Security Systems of Bridgeport donated Dennis to the Bridgeport Police Department. Named after late Sonitrol owner, Dennis Hickey.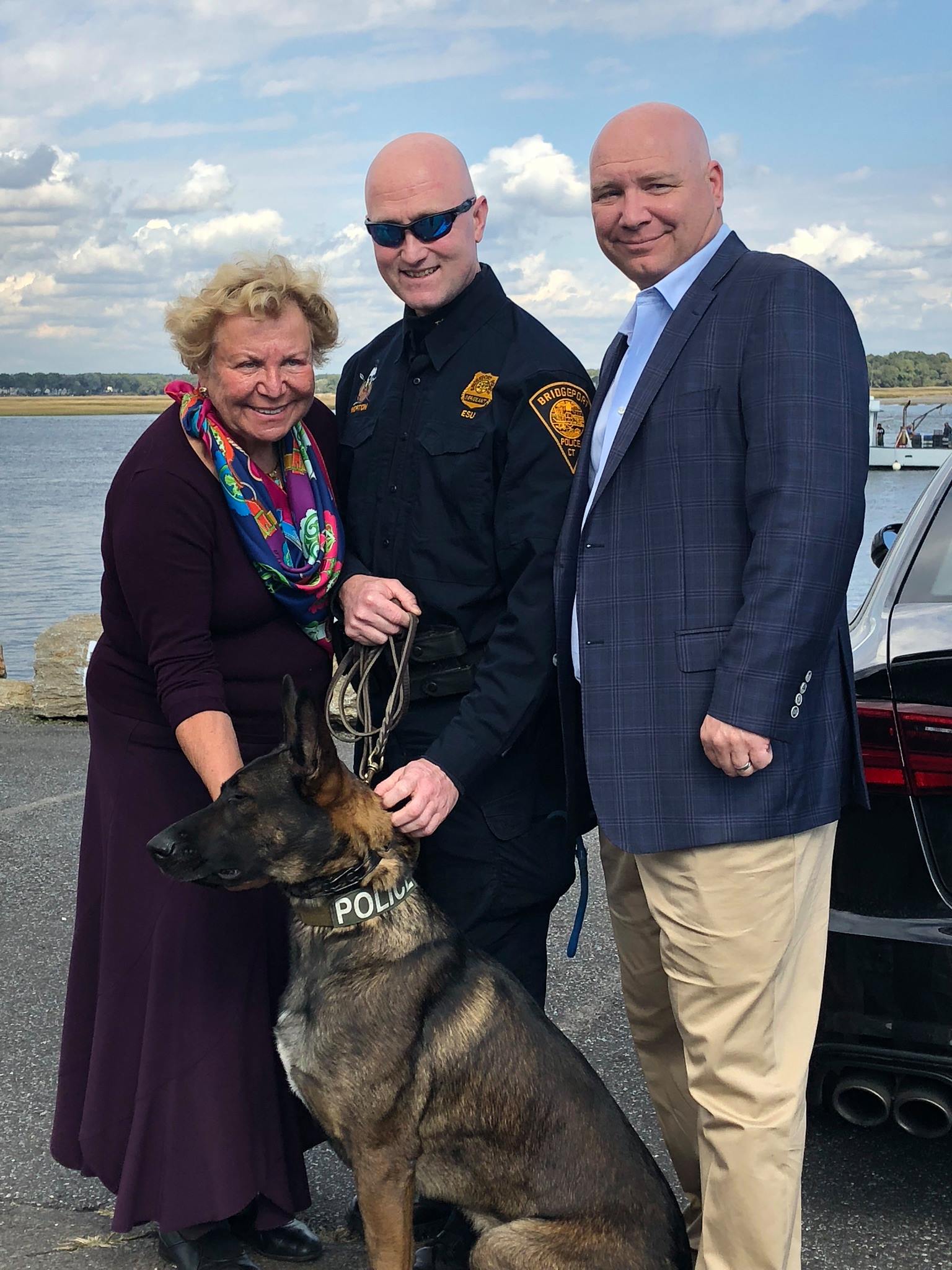 Sonitrol Safe Schools
Nothing is more important than protecting our children. That's why Sonitrol makes it a top priority to help secure schools in need, and give back to those who are less fortunate.
Silicon Valley Pack-a-Bag Drive
Sonitrol Silicon Valley had the opportunity to participate in Sacred Heart's annual Pack-a-Back drive, giving brand new back packs filled with new school supplies to students in the community that are in need. We were able to see the children's faces light up when we personally handed them their new back packs. Such a rewarding time for all of us!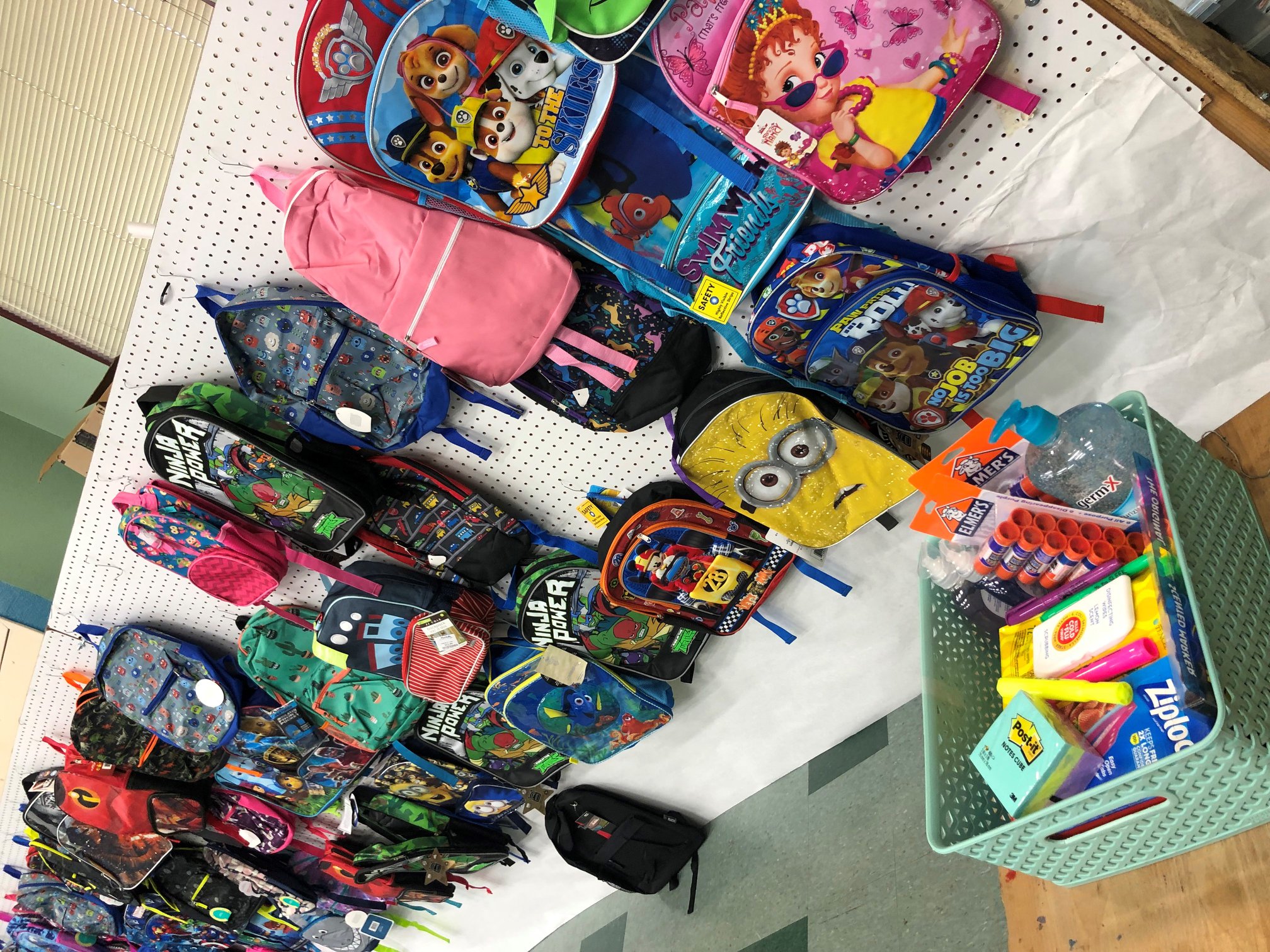 Chapel Hill-Carrboro Schools
Sonitrol of the Triangle donated 20 Sonitrol video cameras (1 for each school) so they could have the added protection of video verification.
Sonitrol Kimberlite Franchise Donates School Supplies
The Sonitrol Kimberblite Franchise generously donated hundreds of school supplies to kids in need on August 3, 2018.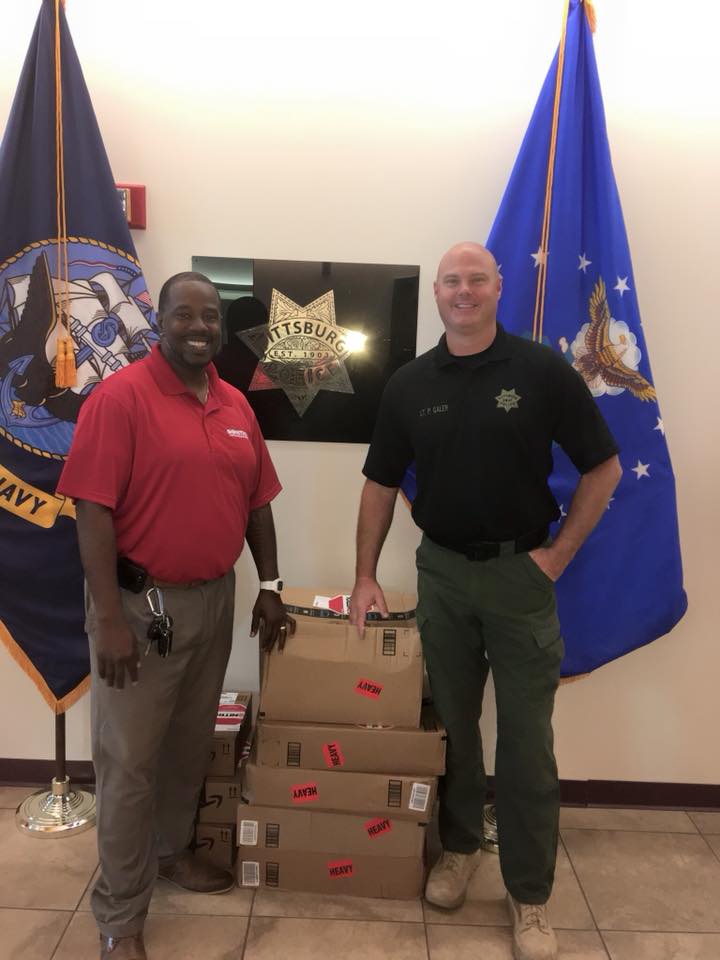 Sonitrol of the Delaware Valley Donates Backpacks
Just in time for school, 30 backpacks filled with school supplies were donated to children in need.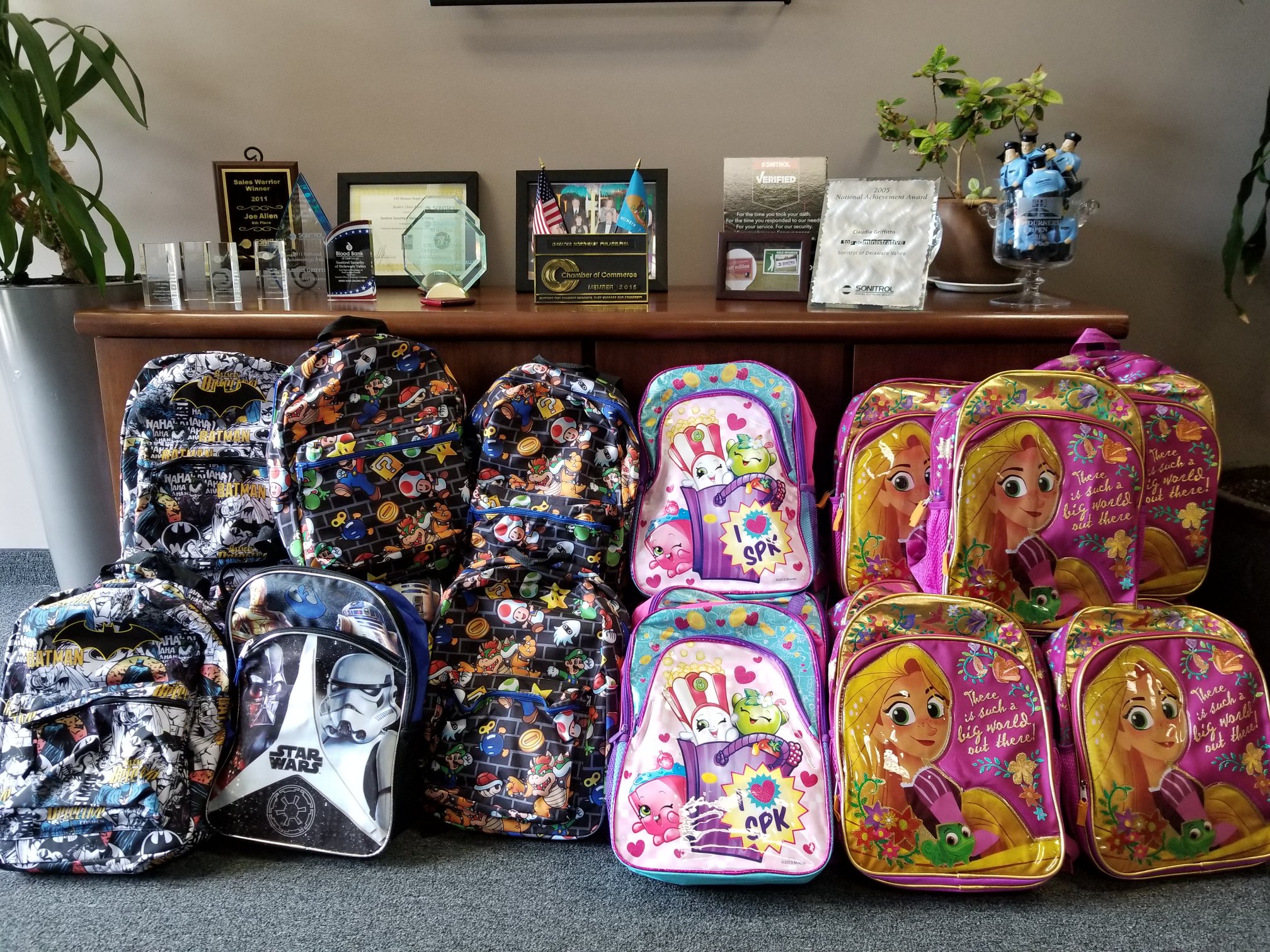 Sonitrol Great Lakes Donates Video Security System
Sonitrol of Great Lakes donated video cameras to the Flint Boys and Girls Club so they can feel more secure taking care of kids throughout the year.