The 2023 SONITROL National Dealers Association (SNDA) held its annual convention and awards banquet last March in San Antonio, TX, where they supported 'Project Paws Alive' charity.
'Project Paws Alive' raises funds to outfit Police K9 Units with custom-fitted safety vests and other equipment to help prevent bullet and stab wounds, as most agencies do not have the budget to afford them.
With SONITROL's long history of supporting law enforcement, including the donation of over 20 K9 officers, SNDA wanted to partner with an organization that needed this vital equipment.
During the convention attendees gave cash donations which provided a K9 vest for the San Antonio Police Department – the convention's host's city. In addition, three dealers (Sonitrol SW Ohio, Sonitrol New Jersey, and Sonitrol Delaware) provided $1,400 each for a K9 Vest that goes directly to their community.
SONITROL will continue to support local law enforcement as part of our 'Gives Back' program and we thank everyone for their donations.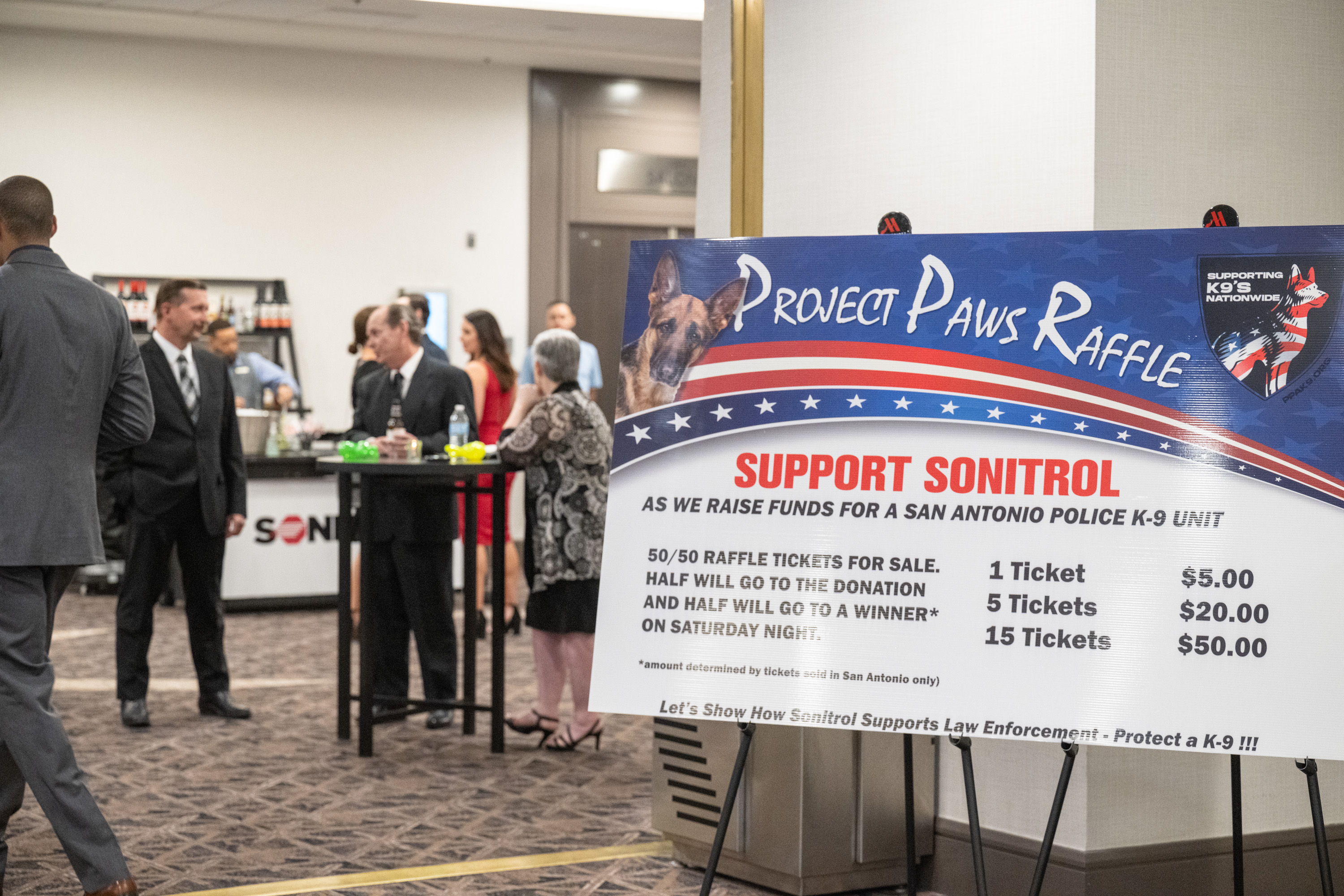 ---