Back to resources
Gibson Southern High School Deploys SONITROL's Gunshot Detection Solution 
SONITROL helps to enhance Gibson Southern High School's safety and security with the addition of the new Gunshot Detection solution.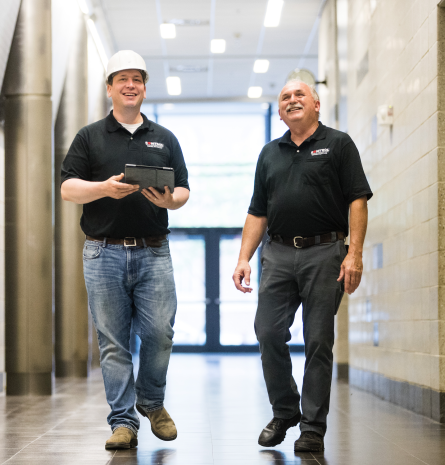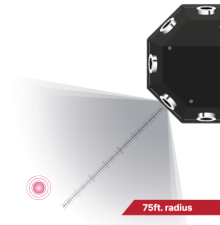 Background:
Gibson Southern High School in Fort Branch, Indiana serves over 700 students with a student-to-teacher ratio of approximately 20 to 1. With a large physical campus footprint, Gibson Southern needed a security system for after-hour intrusion, managed access control so staff can control certain doors, and video surveillance to keep eyes throughout the building and outdoors. Like most schools, staff and student safety and emergency response plans are a top priority, and each year these concerns only become more important.
Challenge:
Gibson Southern was looking to increase overall safety in case of emergency situations, like active-shooter events or other external threats. It's critical to plan for these types of situations, as they escalate quickly before law enforcement can respond, leaving people's safety at greater risk.
Solution:
As the school's security provider, Sonitrol of Evansville introduced a new product solution, "Gunshot Detection," that Gibson Southern could add to their active shooter and emergency response security arsenal. Gunshot Detection provided by SONITROL is a new device that uses patented concussive force technology that can identify a gunshot when in range of the unit. This device is a dry contact that integrates seamlessly into an existing SONITROL security system, giving Operators a new alarm that can be verified with law enforcement.
"We did not know about the availability of these devices, so when SONITROL approached us about them, we said 'Yes, let's add this in our school,' says Lienemann, School Resource Officer at Gibson Southern. "We met here with representatives from SONITROL and together we decided to install one unit in the front entryway where you come into the building, one in the cafeteria, and one up in the academic hall."
Rather than utilizing microphones, infrared sensors, or complex analytics, the self-contained device relies on affordable, simple concussive force recognition sensors to detect gunshots. When a gun is fired, the bullet creates a shockwave as it exits the barrel of the gun and travels through the air.
This shockwave creates a unique concussive force that the Gunshot Detection solution can detect, reducing the potential for false activations from other loud noises. The Gunshot Detection solution also features a reliable dry contact that allows it to be easily integrated into the existing SONITROL security system. If a gunshot is detected at Gibson Southern, the alarm will be sent to SONITROL's Central Station which monitors this school, giving them insight as to where a gunshot was fired. This then gives the proper authorities crucial inside information they normally wouldn't know. This alarm can also activate the system's audio sensors and video feeds so Operators can verify where threats are taking place. At the same time, access control integration can enable automatic lockdown to make it more difficult for a shooter to move around, and intrusion alarms can automatically generate an alert--enabling a faster, more accurate response. With a detection radius of 75 feet and 360-degree coverage, the device offers 15,000 cubic feet of coverage, the solution minimizes the number of Gunshot Detection devices required, allowing for affordable coverage with no need for software, servers, or relay control board.
Benefits of the Gunshot Detection Solution:
Concussive force detection reduces false positive alarm activations from loud noises, such as lockers or doors slamming, which are common in a high school.
Easy integration with audio, video, and access control enables a faster response and provides first responders with detailed, up-to-date information, while also limiting a potential shooter's ability to move around within the building.
Gunshot Detection's range and coverage minimize the number of sensors required and because there is no need for software, servers, or a relay board, this SONITROL solution is very affordable solution for schools.
"In an active shooter situation, the earlier a response can be initiated, the better. These integrations allow us to provide the best possible information to any responding officers in an active shooter situation while also improving the safety of those inside the building." -Chris Dingman, Operations Manager, SONITROL Evansville