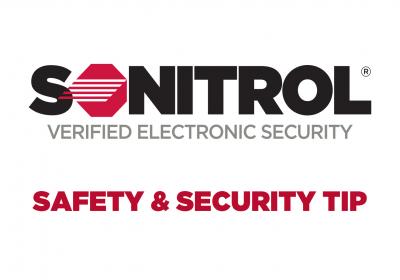 Tips for Managing Your Security and Assets. Millions of Americans work in offices every business day, providing a variety of services. The issue of safety and security knows no industry boundaries as Americans are quickly adapting to the new security-conscious environment in which we now live. We have all accepted the importance of security in our lives and we want to feel safe and secure in our workplace and home environments.
No matter the size of your business and regardless of the economic climate, it is essential to practice sound business management at all times. The rewards of running a successful business are great, but the risks are many.
Security is a real concern for many business owners today - keeping track of inventories and providing a safe workplace for employees is essential for successful business operations and profits. The first measure is to identify the assets and areas are at risk and determine how to guard against potential loss. A thief can steal more than just money in a cash register. For instance, intruders may be searching for valuable trade secrets or expensive office equipment (i.e. laptops, database or other costly assets).
Hence, a quality security system is a wise investment for businesses to consider for safety and loss prevention purposes. Businesses should be aware of workplace violence as well and have basic procedures in place to handle such a potential threat. One recommendation is to consider adding integrated access control, video surveillance, remote monitoring, and/or good external lighting measures to the overall security plan.
Recently, the Food & Drug Administration (FDA) established voluntary, general guidelines on workplace safety and security that are recommended for all businesses to follow. For example, employers should obtain and verify work references, addresses and phone numbers prior to hiring. For added security measures, provide photo-identification badges to employees, collect "retired" badges from those who no longer work there, restrict access to work areas, limit the distribution of keys, and control access of visitors to buildings at all hours.
Customized to meet the security needs of any business, Sonitrol's unique audio intrusion detection system can easily integrate with other security services to assist you with these guidelines. Activated upon impact, the system immediately alerts the central station of a break-in attempt. This allows the Sonitrol operator to quickly verify the nature of the alarm and notify the police dispatcher and customer if an actual crime is in progress.
In addition, Sonitrol's access control has many capabilities other than simply controlling entries and exits. We can work with you to design a smart system so you can give access permissions to authorized individuals for certain secured areas, give timed access to cleaning staff or other authorized contractors, and provide activity reports of your facilities as needed.
For more information about our security solutions and a free Risk Assessment Survey, contact your local Sonitrol security consultant.