Verified Electronic Security Solutions.
Advanced Technology.
Verified Response.
Integrated Solutions.
182,704
AND COUNTING
Documented Apprehensions Since 1977
Verified electronic security solutions including video surveillance, intrusion, access control, and fire detection services from SONITROL. Is Your Security System Enough?
Your facility equipment, data and personnel are all valuable assets to your business but not all security systems are created equal. How much of your building is protected? Are your alarms verified? Will the police respond to your alarm quickly?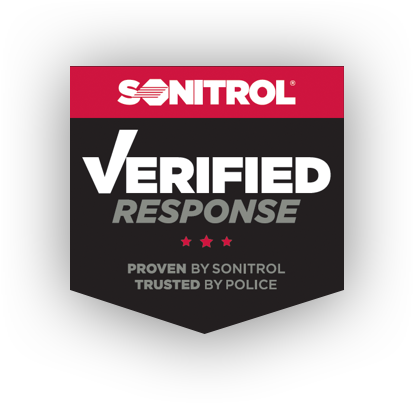 Ensuring Faster Police Response
mySONITROL
Convenience of Remote Access
Login from any wireless enabled device to: arm/disarm your system, review account information, review reports, review alarm dispatches and product information.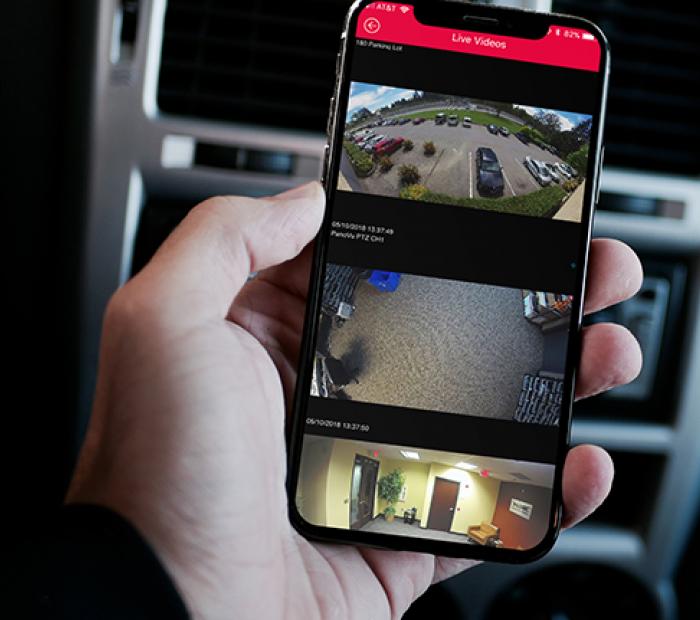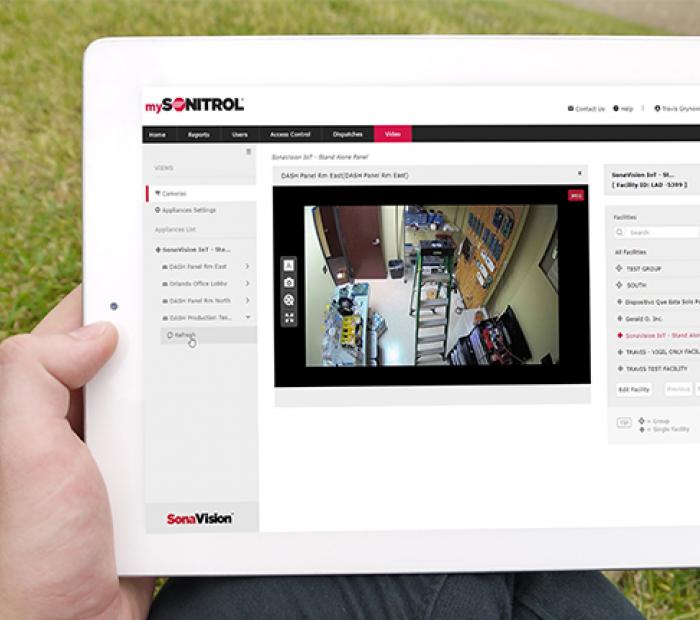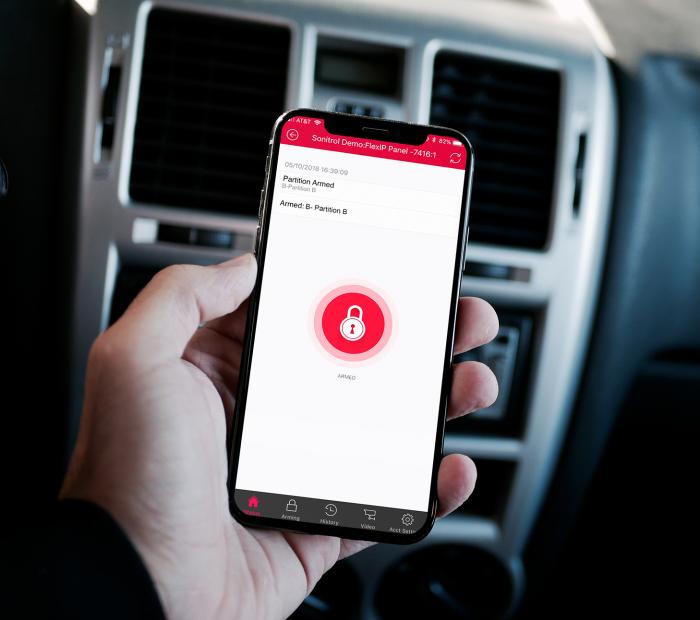 Sonitrol Offers a Better, Verified Solution
Sonitrol has the quickest alarm verification, the fastest police response times, the lowest false alarm rates, and the best apprehension rate - over 180,000 and counting - in the security industry.
INNOVATIVE TECHNOLOGY

Advanced impact-activated audio detection that triggers alerts faster than conventional alarms. Sonitrol systems easily integrate audio intrusion, video verification, fire monitoring, managed access control & cloud access control solutions, so your entire business is covered with greater accuracy.

COMPREHENSIVE COVERAGE

Unlike most conventional alarms, which only provide limited detection, SONITROL offers wall-to-wall, floor-to-ceiling, volumetric coverage to meet sophisticated threats.

STATE-OF-THE-ART MONITORING

Sonitrol personnel monitor fewer alarms per operator-80% fewer than the national average-leading to quicker response times. Because our security systems include many specific alarm types, SONITROL can give police more complete, real-time information from the time of the alert through the apprehension. 

BETTER RESULTS

When a Sonitrol alarm comes in, police respond quickly because of our reputation for low false alarms and verified reporting. In fact, police respond to Sonitrol alarms 400% faster, and more than 20% of our apprehensions occur before the criminal gains entry.
Featured News & Resources
Consider the Facts
RISING FALSE ALARM RATES
Over 98% of alarm activations are false alarms. And with each alarm call costing taxpayers in police time and resources, more and more communities are looking for ways to respond to alarms more effectively. Many communities now require verified response—confirmation by an alarm company or an eye witness that an actual intrusion is in progress—before dispatching police.
LONGER RESPONSE TIMES
The average police response time for non-verified alarm activation now exceeds 45 minutes in many communities. The longer the response time, the lower the chances of police stopping an intrusion in progress and apprehending the criminals.
NON-TRADITIONAL THREATS
Increasingly sophisticated crimes, including internal theft and fraud, and crimes accompanied by other disasters such as fire or explosions, overtax traditional alarm systems.